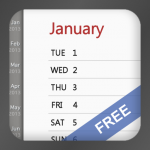 An easy to use calendar app for keeping track of all your important birthdays, wedding dates, anniversaries or any other kind of special date.
To make sure that you won't forget an important anniversary, the app will notify you in several ways:
Once a week you will receive a notification with all the anniversaries in the next week
One day before, you will receive a notification for the upcoming
Once a day you'll receive a notification for the anniversaries on that day
The app icon badge will always show the number of anniversaries that have been since the last time you have opened the app.
And just for fun, this app also offers an overview of calculated special dates, it can calculate any special number of days/weeks/months since or until the anniversary date.
For example, that…
next week, it will be exactly 100 days until the big wedding date.
next month, John and Pauline will be married for exactly 777 days.
in 3 days, your age is exactly 10000 days.
Notify your friends and family that they have a special date to celebrate!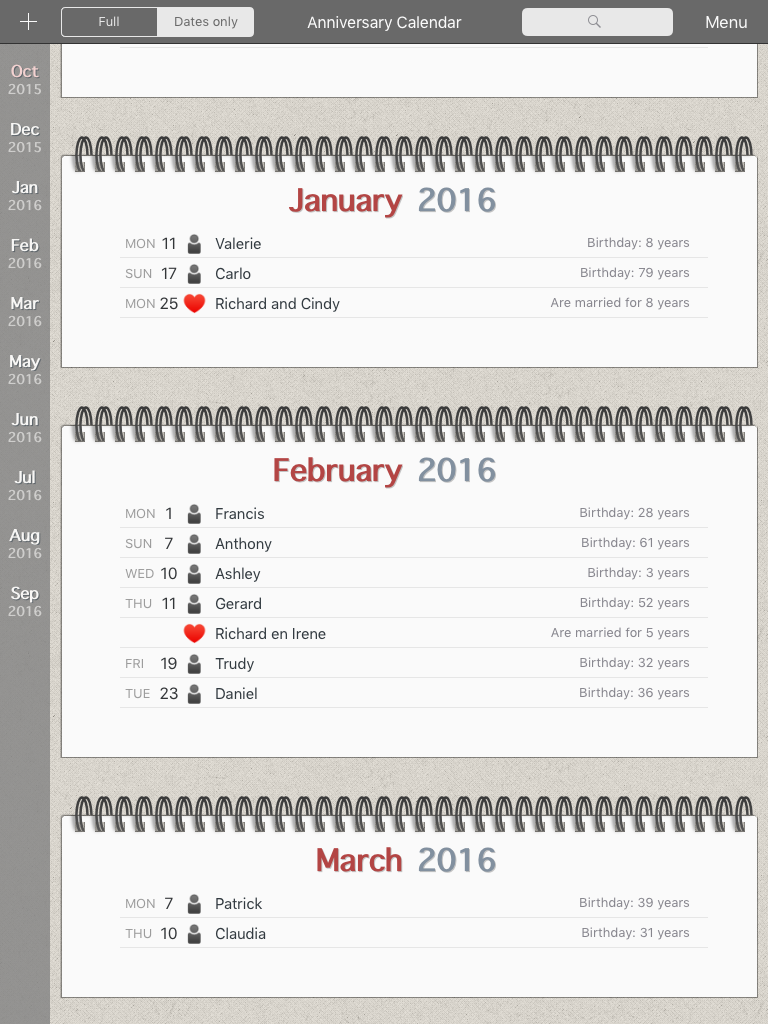 A key feature is the Special Dates Overview, it will show a list of calculated special dates for all the dates on the calendar: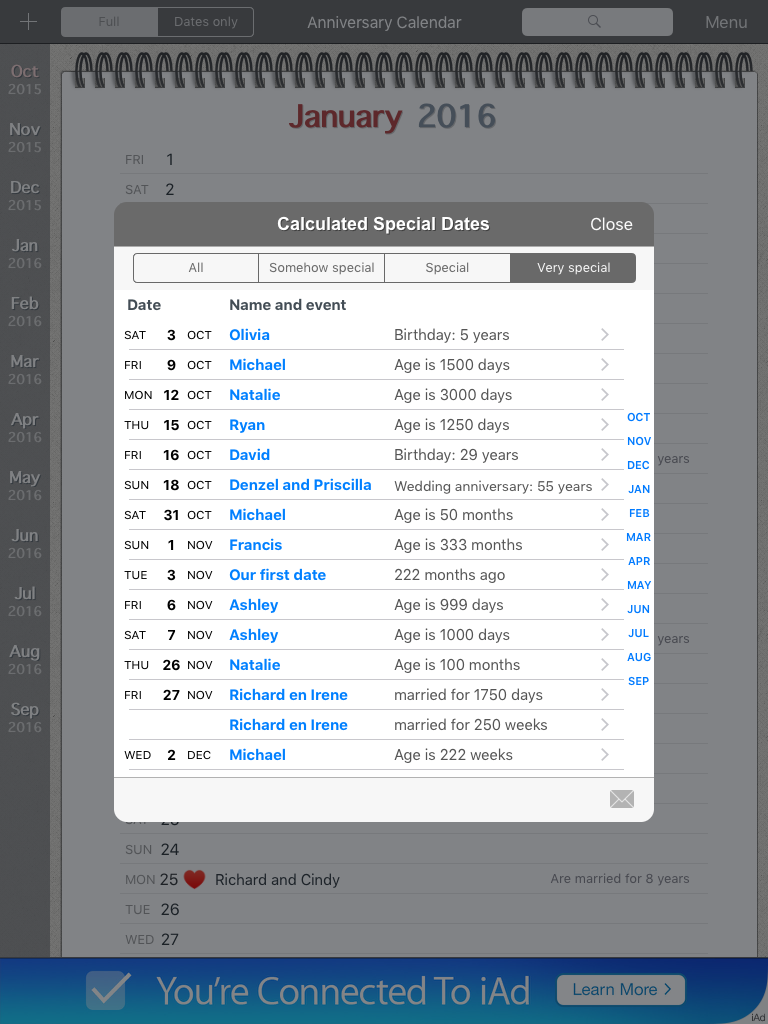 Links to the app in the Apple app store.
For the English version: